Central to the religious life of the school is the person of Jesus Christ who came among us 'as one who serves' (Luke 22.27). Our Catholic school is committed to reaching out to help those in need, through charitable outreach initiatives. All outreach activities connect to the person of Jesus Christ and to the sacraments, especially the Eucharist. Drawing on the Catholic Social Teaching of the Church, we have a deep commitment to supporting a range of charitable organisations, families and individuals in need.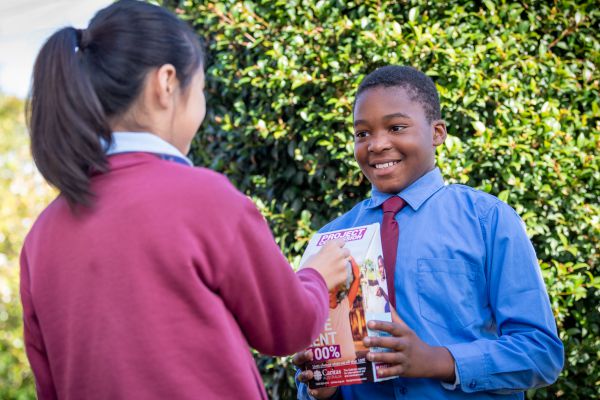 At St Joseph the Worker Catholic Primary School Auburn South, our students strive to live out the joy of the Gospel by putting their faith into action through joining the Mini Vinnies program. Mini Vinnies allows our students to become advocates in our school and local community. Students meet regularly to learn about social justice, develop leadership skills and engage with the St Vincent de Paul Society.
Our senior students also have the opportunity to participate in the Pope Francis Awards which are designed to help children show signs of love in their daily lives and be active members of their local church.