Our school provides opportunities for students, staff and parents to know and celebrate our Catholic faith. This is done through the religious life of our school. Members of our community experience a rich liturgical and prayer life, celebration of the Sacraments, faith formation, social outreach activities, and opportunities to share faith with each other and with youth from other schools in the Archdiocese.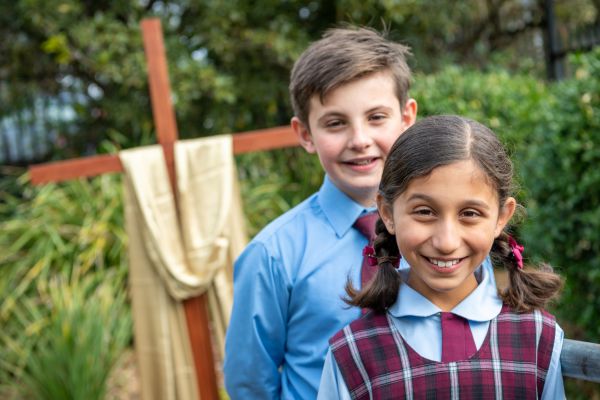 St Joseph the Worker Catholic Primary School Auburn South is a place of hope which provides rich opportunities for our students and families to strengthen their faith. We gather regularly for Masses and prayer celebrations throughout the year acknowledging feast days and special events.
During the months of May and October we come together for morning Rosary prior to the commencement of school. Our Year 5 and 6 students have an opportunity to take part in the annual Pope Francis Awards which are designed to help children show signs of love in their daily lives and be active members of their local church.