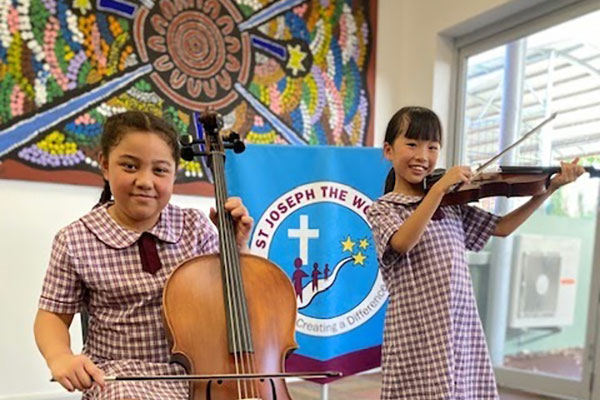 Sydney Catholic Schools (SCS) is rolling out an exciting new comprehensive music education program at our school in Term 1, 2021.
"We are thrilled to have the Amadeus Music Education Program as part of the curriculum at our school as it encourages creativity, imagination and self-expression, develops literacy and numeracy skills, increases confidence and self-esteem and most importantly brings joy and pride," said Principal Gai Melville
SCS' new Amadeus Music Education Program will be delivered in 13 SCS primary and secondary schools in the Auburn-Lakemba area, helping students learn numeracy, literacy and emotional skills while experiencing the special joy of music.
As part of this program, students in Year 3 to Year 8 at the 13 schools will participate in small group and ensemble music lessons delivered by specialist teachers. Students will receive an instrument, starting with a string instrument in Year 3.
"Excitingly, we will have 65 students participating in the Amadeus Music Education Program next year," Principal Gai Melville said.

"They will each receive a violin, viola or cello and will join a string ensemble."
Benefits of music
Research shows that music:
Boosts brain power

Promotes wellbeing

Improves language and maths skills, memory and coordination